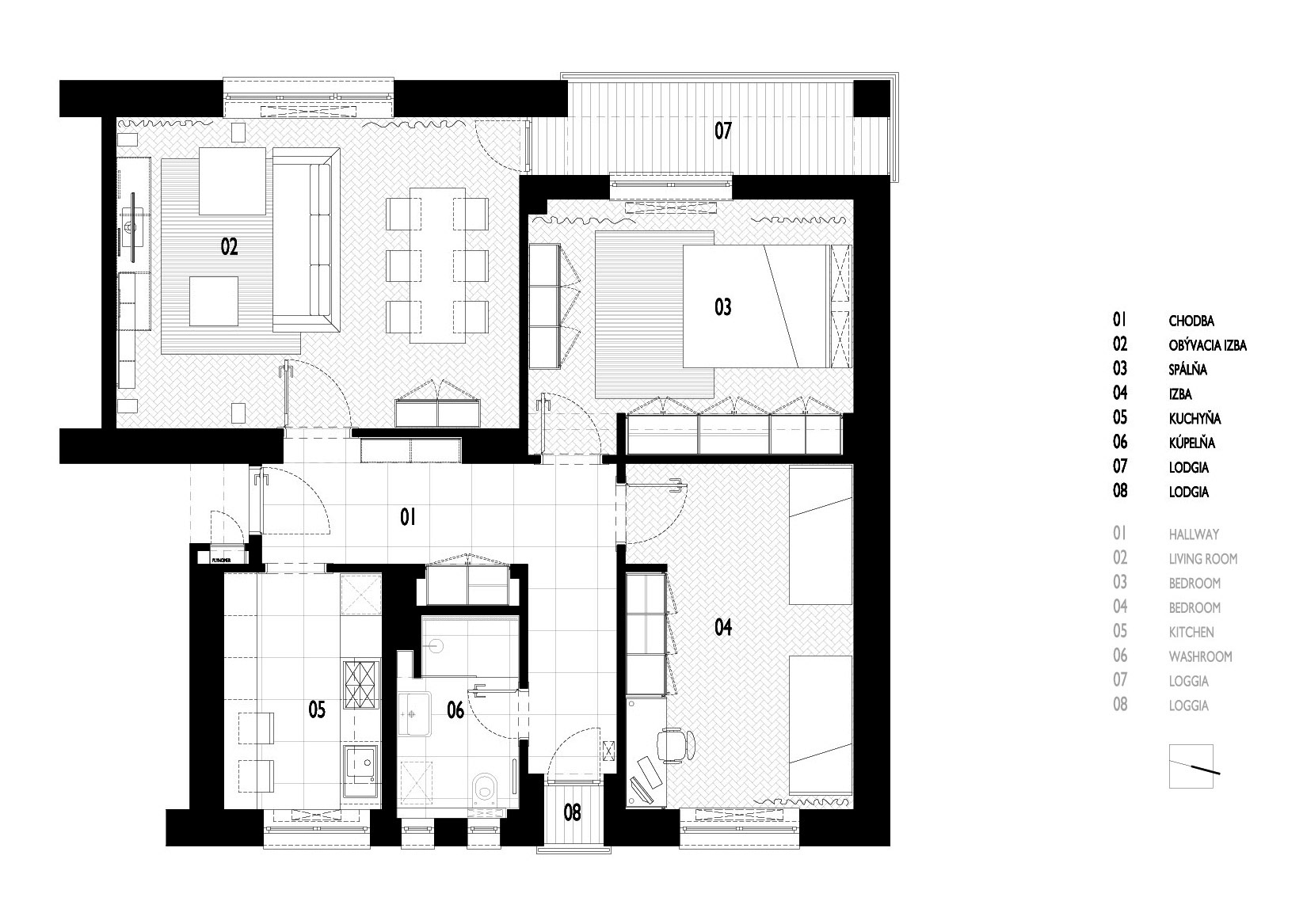 ČO /         kompletná rekonštrukcia 3-izbového bytu, vrátane zariadenia
KTO /       juraj murín
KDE /       bratislava
AKO /       projekt interiéru bytu, realizácia
SVK /     Riešenie vlastného bývania je pre architekta vždy výzva, súčasne ale aj priležitosť. V tomto prípade ide o rekonštrukciu 3-izbového bytu v Bratislavskej časti Ružinov. Najväčšou zmenou bolo zlúčenie kúpelne a toalety a vytvorenie voľnejšieho spoločného priestoru.
EN /     The design of one's own dwelling is for an architect always a challenge as well as an opportunity. In my case, I decided on renewing an older 2-bedroom flat from 
late 1950s in the Bratislava district Ružinov. The most significant change was the enlargement 
of the washroom and the creation of a larger social area.