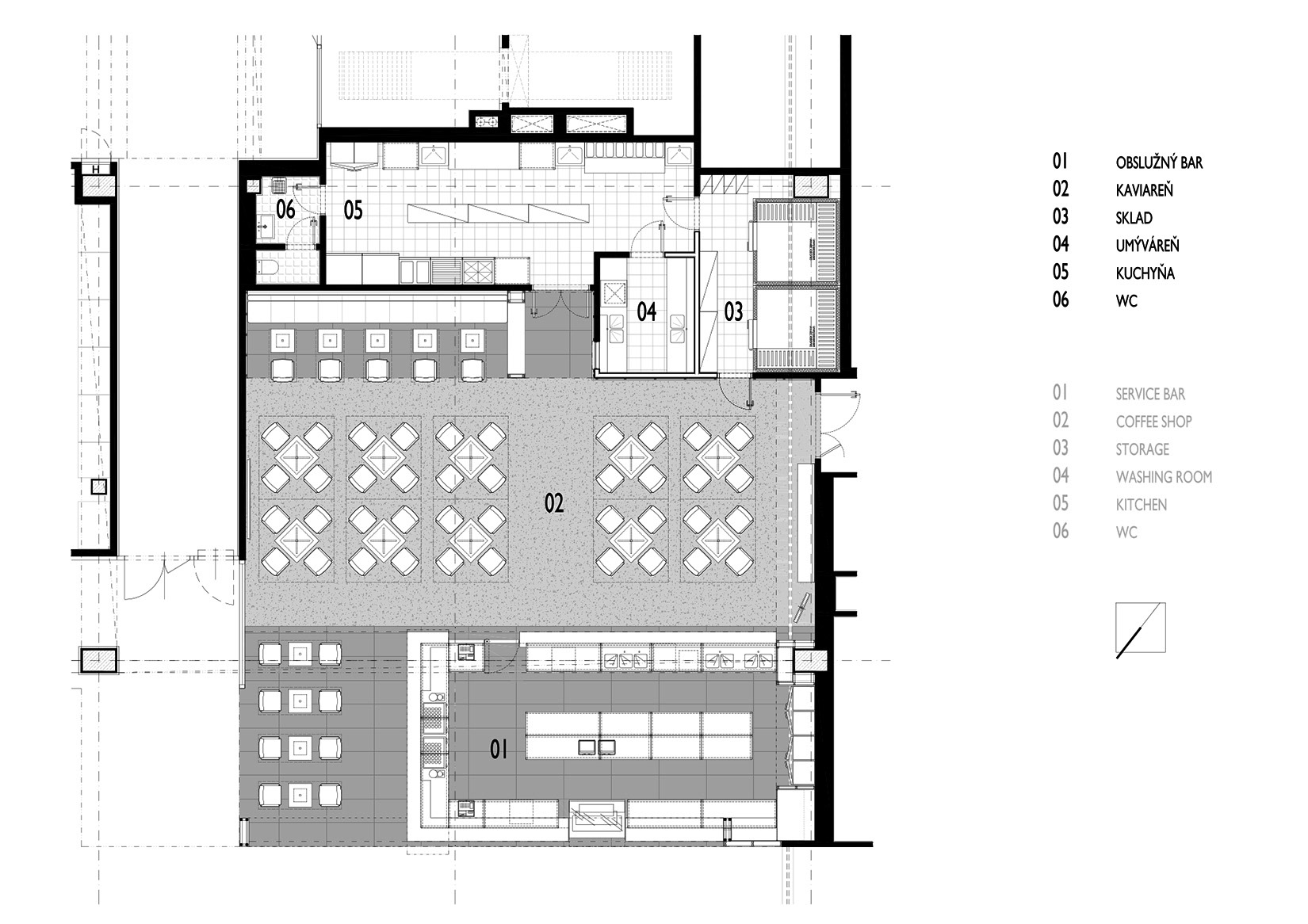 ČO /         prevádzka fastfoodu a kaviarne na bratislavskom leptisku
KTO /       peter popluhár, juraj murín
KDE /       bratislava
AKO /       realizačný projekt interiéru
SVK /     Stravovacia prevádzka Eat&Fly! na bratislavskom letisku je našim debutom v gastronomickej oblasti. Základný dispozičný koncept vychádza zo súťažnej idey Ing.arch. Petra Popluhára, s ktorým sme na prevádke spolupracovali. Je ďalej rozvinutý, ale zachováva si jednoduchý a ľahko čitateľný pôdorys. V prednej časti prevádzky orientovanej na verejnú časť vstupného areálu letiska je obslužný pult, ktorý svojím usporiadaním pôsobí otvorene a prehľadne. Samotné sedenie zákazníkov je odstupňované z hľadiska intimity do vnútra priestoru. Technické priestory, kuchyňa s umyvárňou a hygienickým zariadením zamestnancov tvorí zadnú časť prevádzky.
EN /     The catering facility EatMe! at Bratislava Airport is our debut in the gastronomy field. The basic disposition concept is based on the competition entry of Ing.arch. Peter Popluhár, with whom we collaborate on this project. It is further developed, but still retains the simplicity and clarity of the original plan. The bar counter is located at the front of the facility facing the airport's public entrance area. It's open-plan design offers a certain transparency and serves as an invitation to the passersby. The actual customer seating is differentiated in terms of intimacy based on its location. Technical areas like the kitchen, washing area and staff toilet facilities form the back part of the facility.