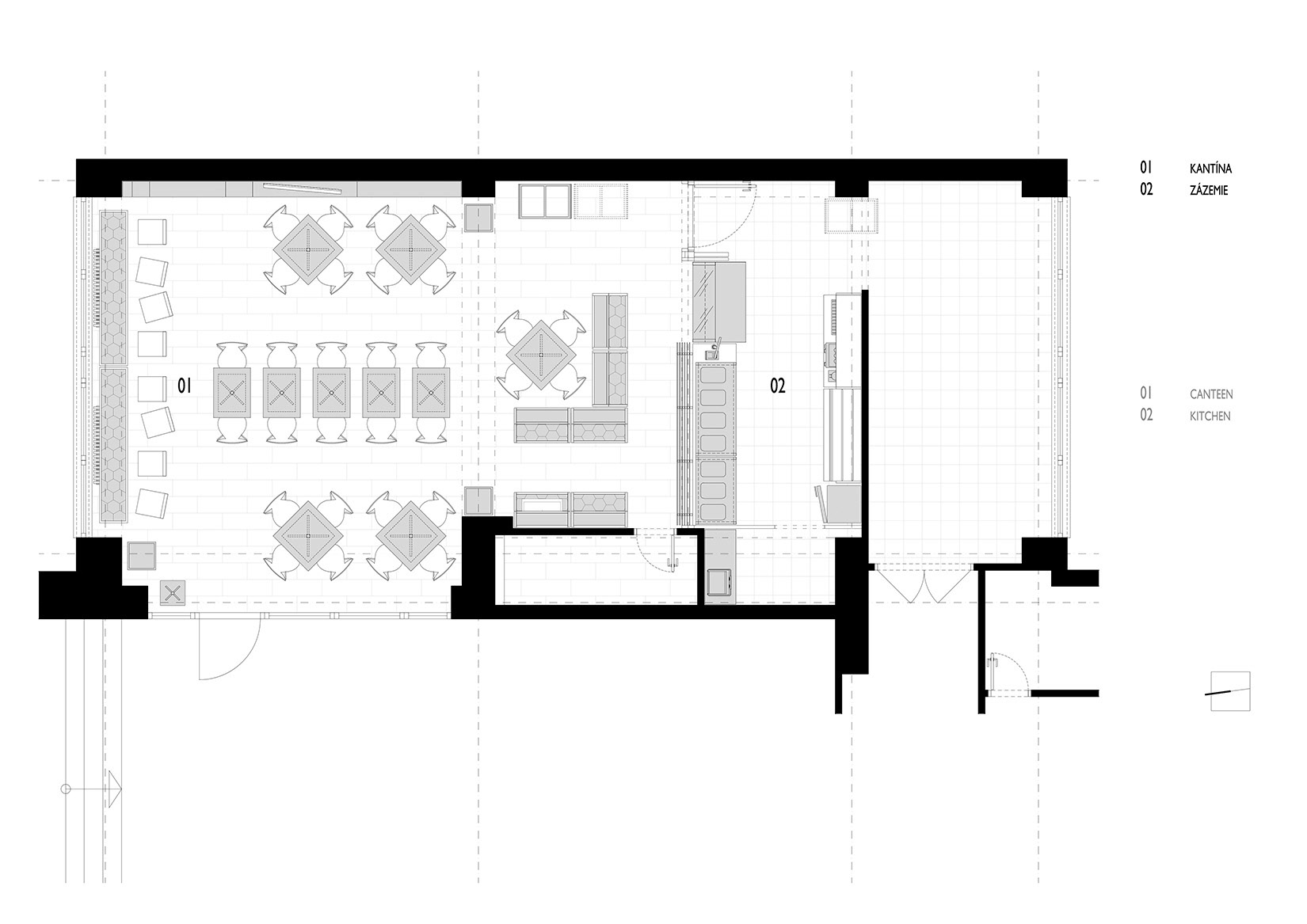 ČO /         projekt interiéru 'Kantínky' v Dopravnom Podniku v Bratislave
KTO /       juraj murín
KDE /       bratislava
AKO /       projekt interiéru
SVK /    Nová identita prevádzky Kantínky v Dopravnom Podniku v Bratislave ide ruka v ruke s vizuálnym pretvorením existujúceho priestoru. Úmyslom bolo vytvoriť intímny priestor s jednoduchým vizuálom a jasným farebným a materiálovým konceptom. Základ tvorí kombinácia tmavých odtieňov s doplnkovou žltou a bielou farbou. Tieto sa objavujú v dekoratívnych obkladoch a povrchoch stolových dosiek. Priznaná prírodná preglejka je nosným prírodným materiálom priestoru Kantínky. Motív jedálenskej tácky sa stal nositeľom vizuálnej identity novej značky a je aplikovaný aj v samostanom priestore Kantínky.
EN /    The new identity of the Canteen in Dopravný Podnik (Public Transportation HQ) in Bratislava goes hand in hand with the visual remodeling of the space it currently occupies. The idea was to create an intimate space with a simple visual identity and clear color and material concept.  The concept is based on a combination of dark shades with additional yellow and white highlights. These appear as decorative cladding and table tops surfaces. A characteristic natural plywood serves as the basic natural material of the Canteen space. The shape of a dining tray has become the new brand's visual identity 'leitmotif' and is also applied throughout the interior of the Canteen.